12.04.2019 — Site is under construction. I try to add something to it every day. Soon it will be multilingual, but while doing it, as time and skill allow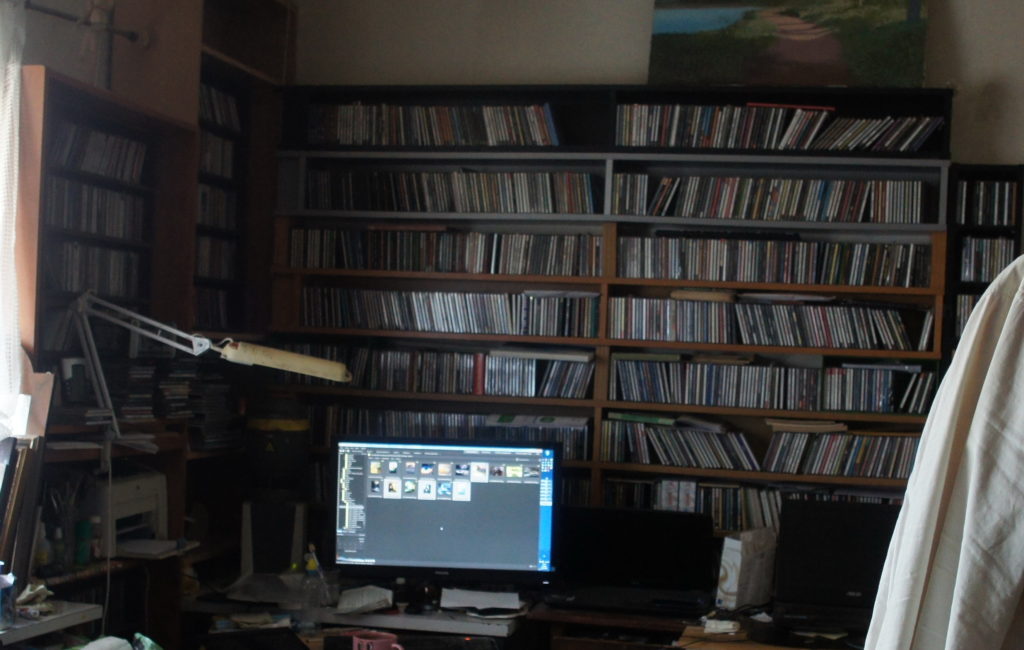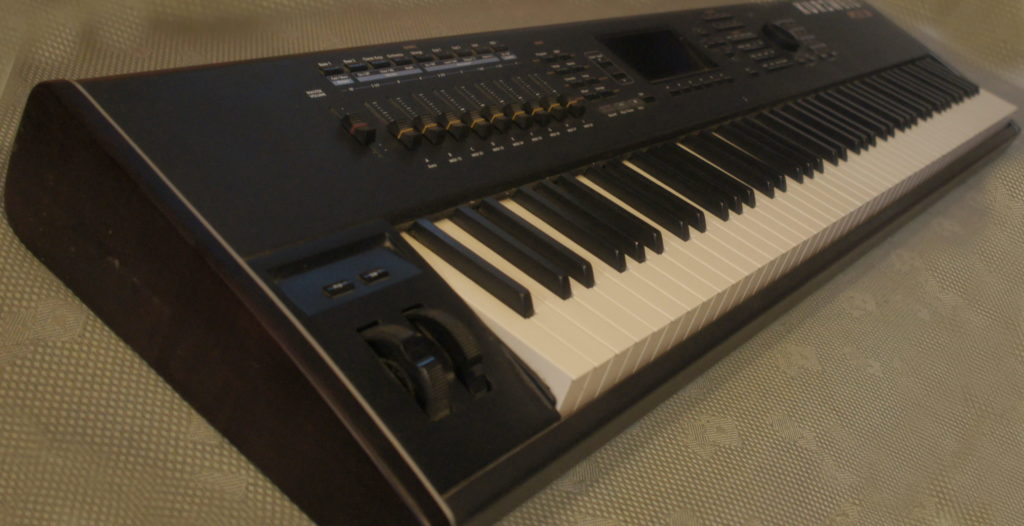 It's time to put my affairs in proper order. Starting with unfinished musical pieces and paintings and ending with a place for work and creativity and tools for this. First of all, I need to sort debts and credits that hinder the whole process.
My main problem is my "omnivorousness" and dedication to an immense amount of interests and activities, in each of which, separately, I had had a good chance to succeed. However, too many opportunities have reduced these chances to zero. 
Horizontal coverage has absorbed all the resources needed for vertical takeoff.
In the light of all this, there is a need to part with those hobbies that are not directly related to my creative work; and with some of the hobbies that are related to my creative work but could be frozen at this stage.
First of all it concerns my collection of CDs, which has more than 4,000 items.
Secondly, it is all sorts of failed hobbies that left extra items that are not necessary in my household. 
Thirdly, a few old cars with which I liked to mess around, but I just haven't enough time to repair them properly.
Well, and finally, I also intend to sell…
I hope my case is not as bad as it seems.

Tuli aika laittaa kaikki asiani kuntoon. Alkaen keskeneräisistä musiikkikappaleista ja maalauksista ja päättyen työskenetlytilaan luovaa työtä varten sekä työkaluihin tätä tarkoitusta varten. Ensinnäkin minun täytyy lajitella velat ja lainat, jotka ovat koko prosessin esteenä.
Tärkein ongelmani on minun «kaikkiruokaisuuteni» ja omistautuminen valtavaan määrään kiinnostuksiin ja toimintoihin, ja kaikissa niissä minulla oli hyviä mahdollisuuksia menestyä. Liian paljon mahdollisuuksia onkin lopulta nolla mahdollisuutta. 
Horisontaalinen «jokapaikan höylän» oleminen on absorboinut kaikki vertikaaliseen nousuun tarvittavat resurssini.
Kaiken tämän perusteella on tarpeen luopua niistä harrastuksista, jotka eivät suoraan liity luovaan työhöni; sekä joistakin luovaan työhöni liittyvistä harrastuksista, jotka voitaisiin uhrata tässä vaiheessa.
Ensinnäkin kyseessä on yli 4000 nimikettä käsittävä CD-levykokolemani.
Toiseksi puhe on kaikenlaisista epäonnistuneista harrastuksista, joista jäi ylimääräistä tavaraa, jota ei tarvita kotitaloudessani. 
Kolmanneksi löytyy vanhoja autoja, joiden kanssa tykkäsin rehkiä, mutta kun minulla ei vain ole tarpeeksi aikaa korjata niitä oikeaoppisesti.
Ja lopuksi aion myös myydä…
No ei, en usko, että se menee sen asti 🙂